Jerry David DeCicca, Sylvie Simmons & Adam Ostrar 7pm $10
---
Jerry David DeCicca's last album, Time the Teacher, was named Americana Album of the Month (March, 2018) by Uncut magazine and called "a remarkable feat of empathy" by The Fader.  His second album, Burning Daylight, was released on September 28th by Austin label, Super Secret (publicity by Riot Act Media, radio by Tiger Bomb Promo). DeCicca's albums have been featured in Aquarium Drunkard, Magnet, Mojo and Brooklyn Vegan and included collaborators like Will Oldham, Kelley Deal, and Spooner Oldham. He is also the producer of albums by Larry Jon Wilson (Drag City), Will Beeley (Tompkins Square), Ed Askew (Tin Angel) and the Numero Group. His previous band, The Black Swans, recorded 5 albums, toured for over 10 years, and was recognized in Pitchfork, Tiny Mix Tapes, American Songwriter, and many more.  
"sublime.... (4 stars)" Q
"… a thing of gentle and radian wonder, a psycho-geographical diary of the Texas Hill Country that he now calls home. In many ways, Time The Teacher feels ageless, its defining characteristics being soft piano, muted horns and gospel harmonies, all moving along with the same unhurried serenity as DeCicca's voice." Uncut - Americana Album of The Month (MARCH, 2018)

"It sounds both beaten-down and easygoing, as if DeCicca has learned some significant lessons from his tenure on this Earth." Stereogum

"...a remarkable feat of empathy, so tender and calm, and always a quietly good cheer." The FADER

 
Sylvie Simmons was a young girl when she bought her first guitar in a junk shop. One night she took it onstage and, paralyzed by stage fright, chose to play only at home. For Sylvie home was a malleable concept. Born and raised in London, she had a habit of running away, starting with L.A, where she became a renowned music writer.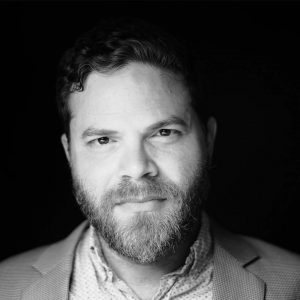 Adam Ostrar, a veteran band leader of the last twenty years and a songwriter of considerable output, is a solo artist after a career spent at the helm of art rock ensembles The Curious Digit, Manishevitz, and SONOI. In 2015, after relocating to Austin, he began his solo career with "River of Bricks". In 2017, Ostrar signed on with Super Secret Records and began working on his second solo album, "Brawls In The Briar", at the famed music studio, Sonic Ranch. Joining him in this project were Wil Hendricks (Califone) , Michael Krassner (Boxhead Ensemble), and Stephen Patterson (White Rabbits, Spoon, Hamilton Leithauser) . Ostrar meticulously edited and demoed versions until he felt the songs were fully fleshed out and were ready to record with the band. The recordings were cut live in five days with no rehearsals. 
Date:
Tuesday, December 18, 2018 - 7:00pm